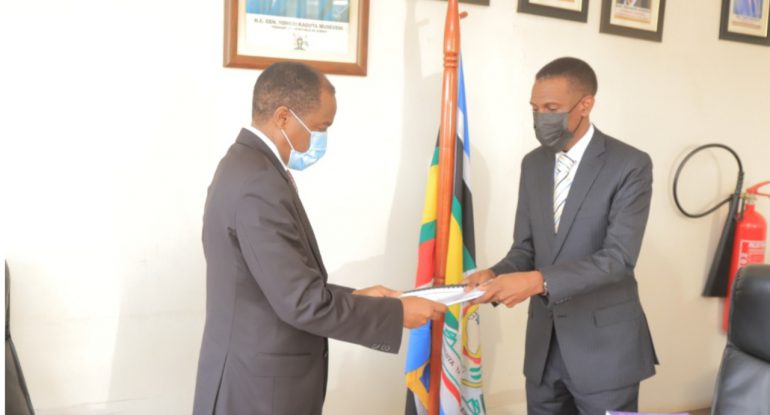 THE HON KIRYOWA KIWANUKA TAKES REIGNS AT THE ATTORNEY GENERAL'S CHAMBERS.
The Hon Kiryowa Kiwanuka has taken reigns as the newest and current Attorney General of Uganda, at a handover ceremony held at the Ministry of Justice and Constitutional Affairs headquarters, Bauman's house on Parliament Avenue. He was handed the instruments of power from the former AG, Hon William Byaruhanga.
In his remarks, the Hon William Byaruhanga said that he was glad to be handing over the office of Attorney General to Mr Kiryowa Kiwanuka, who he has known in his personal capacity and also during their professional encounters. He was confident that he was handing over the leadership to an able person and that he was glad to do so. He concluded by thanking the God and the President, or the honour and privilege of appointing him to serve as Attorney General for the last 5 years.
A nation that upholds the rule of law, good governance and due process for all"
In Coming Attorney General in his remarks
Mr Kiryowa Kiwanuka, in his remarks, begun by thanking God and the President for the honour to serve as Attorney General of Uganda. He promised to put sleeves up and with body and soul, make sure that the Attorney Generals chambers is felt and seen to be serving the Country and Government to its utmost best. He also pledged to fight and see that staff welfare is improved, so as to increase morale and thus boost productivity of the staff.
The ceremony, that was attended by all the Ministry top technical brass, ended with a group photo and exchanging of pleasantries.